All members are eligible to apply for the Board of Directors, also known as the Core Group. The Core Group has several offices and directorships responsible for all activities necessary for the running of the association.
---
Stacy Abel
President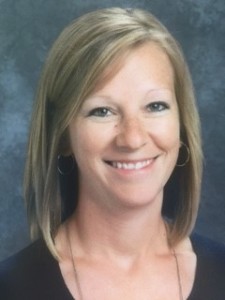 Stacy Abel lives in St. Peter with her husband, Bryan. She has three boys: Aidyn and Owen (6) and Carter (4). Stacy lives on a bit of a funny farm with several animals. She teaches kindergarten and 1st grade special education at South Elementary School in St. Peter. Stacy has been a member of JAM for 15 years, and this is her second stint on the Core Group. Stacy is currently serving as the President of JAM. Stacy began her dance career on her high school high kick and jazz teams at New Ulm Cathedral High School. She danced for the Minnesota State University, Moorhead Dragon Dance Team and also for the Minnesota Dance Ensemble. Stacy has taken dance classes at a couple of studios, and would love to get back into dancing! Stacy is very excited for the dance team season ahead!
---
Laurie Schaust
Vice President/Secretary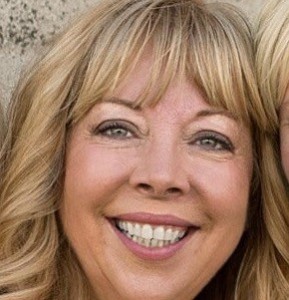 Laurie Schaust lives in Delano with her husband, Lenny, and her two yorkies, Olive and LuLu. She is blessed to have both of her daughters, sons-in-law, 5 grandsons and 1 granddaughter living right across town from her. Laurie loves to be grandma and watch her grandchildren in all their extracurricular activities. Laurie works retail part-time at Hope Chest for Breast Cancer, a non-profit organization helping women with financial assistance that occurs during treatment of breast cancer, and at Cherie's Consignment in Excelsior. Laurie also owns her own business, LuLu's Retail Therapy, where she sells fun, trendy, fashionable clothes at vendor shows and ladies' nights. Laurie has been judging with JAM for 11 years. Before judging, Laurie coached for 27 years at Delano; she also danced in high school on the Delano dance team a long time ago! Laurie is very excited to be continuing her 2nd term with the Core Group. Laurie will be acting as Vice President/Secretary and is currently on the MSHSL Advisory Committee representing dance team.
---
Laura Harding
Treasurer/Mentor Program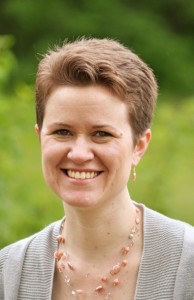 Laura Harding has been involved with dance since she was five years old. What first started out as wearing sequins with a fluffy red and white tutu while shuffle stepping to "Candy Kisses" later developed into a passion for high school dance team. Laura danced on the Montevideo Gold Duster Dance Team from 1991 – 1995 where she served as choreographer and captain. After a brief hiatus from dance in college, becoming a judge in 2003 was the next best step for keeping dance a part of her life. Laura has enjoyed watching the sport and officiating evolve. Laura lives in Plymouth with her husband, Wade; daughter, Ellie; and son, John. Laura Harding is a piano teacher and enjoys working with students of various ages and abilities. Laura holds a M.A. in Music Education with an emphasis in Piano Pedagogy from the University of St. Thomas and a B.A. from Luther College, with special study in music management. Laura is excited to serve on the JAM Core Group as treasurer. She will also be organizing the Mentor Program and coordinating JAM registration. Laura hopes every member knows that they bring something special to the table when officiating. It is in our various experiences that we can learn from each other and become stronger officials.
---
Jenna Quick
Scheduling Team – Member Assignments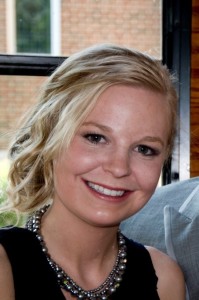 Jenna Quick lives in New Hope with her husband, Brett. She teaches kindergarten at Kimberly Lane Elementary School in Wayzata. Jenna has been a member of JAM since 2009, and she is in love with the Tab Room! Prior to being a JAM official, Jenna danced ballet, jazz, tap, and hip hop at her hometown studio in New London. This was also where Jenna began teaching ballet, tap, and creative movement to five- and six-year-olds and found her passion for education. Jenna also danced for the New London-Spicer Black Cats in high school and for the Augsburg College Auggie Dancers in college. Jenna has loved being a part of JAM and really enjoyed being a part of the Scheduling Team. Jenna is the Member Assignment Scheduler, managing member availability and scheduling in order to ensure that we provide the best possible judging panels to host schools. Jenna looks forward to serving the amazing Minnesota high school dance team community!
---
Steph Sorbel
Scheduling Team – Host School Liaison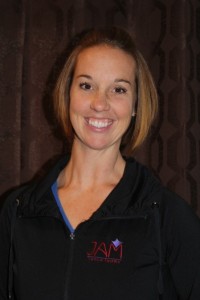 Steph Sorbel lives in Maple Grove with her hubby, Brandt, and four kiddos–Addie (11), Eli (9), Izzy (6), and Oliver (4). She danced for Maple Grove Senior High and then went on to dance at Bethel College for the next four years. Steph taught 7th and 8th grade Language Arts for 5 years at PACT Charter School. She also started and coached the dance team there. After coaching at PACT for four years, she decided to join JAM. This is her 7th year judging with JAM. Steph is a stay-at-home-momma and is very excited to be a part of the core group for JAM.
---
OTHER PAGES IN THIS SECTION